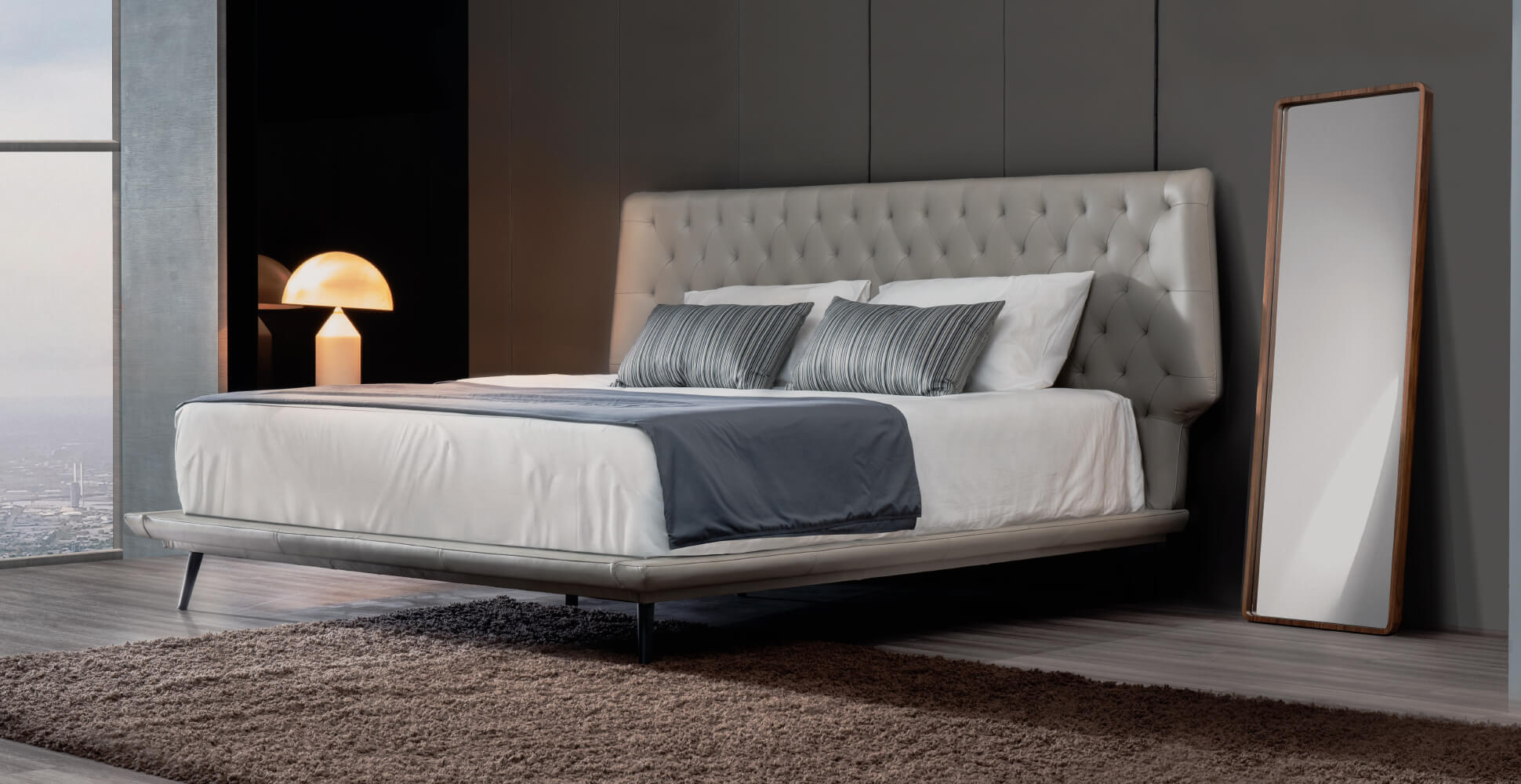 Bedroom Extravagance

BED

Restful nights and fresh mornings.
Luxury and comfort, all rolled in one.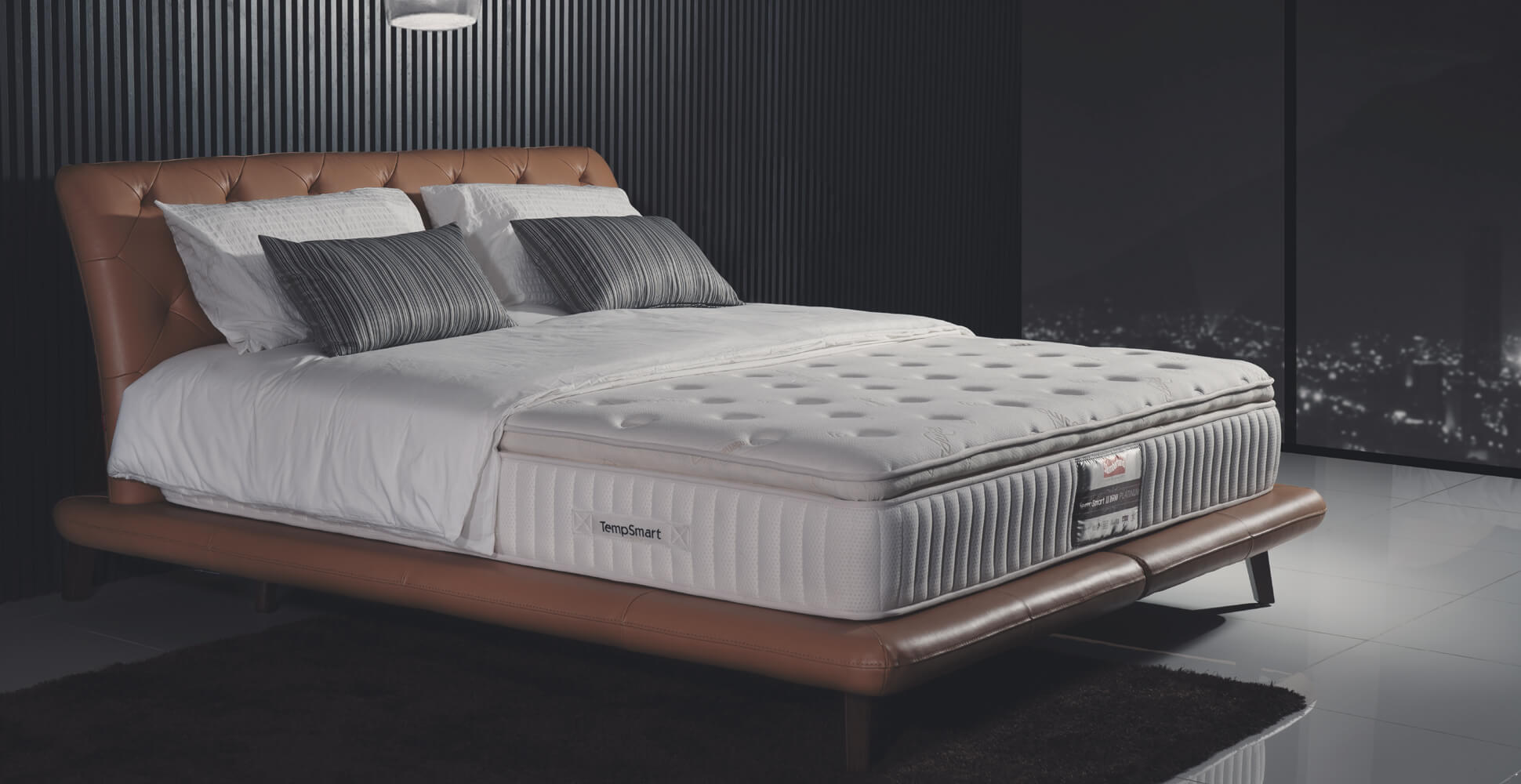 Wide Selection of
Bedding Products
Better sleep, healthier well-being. Each bed frame
comes with a premium mattress made with comfortable
high-density foam for a truly restful slumber every night.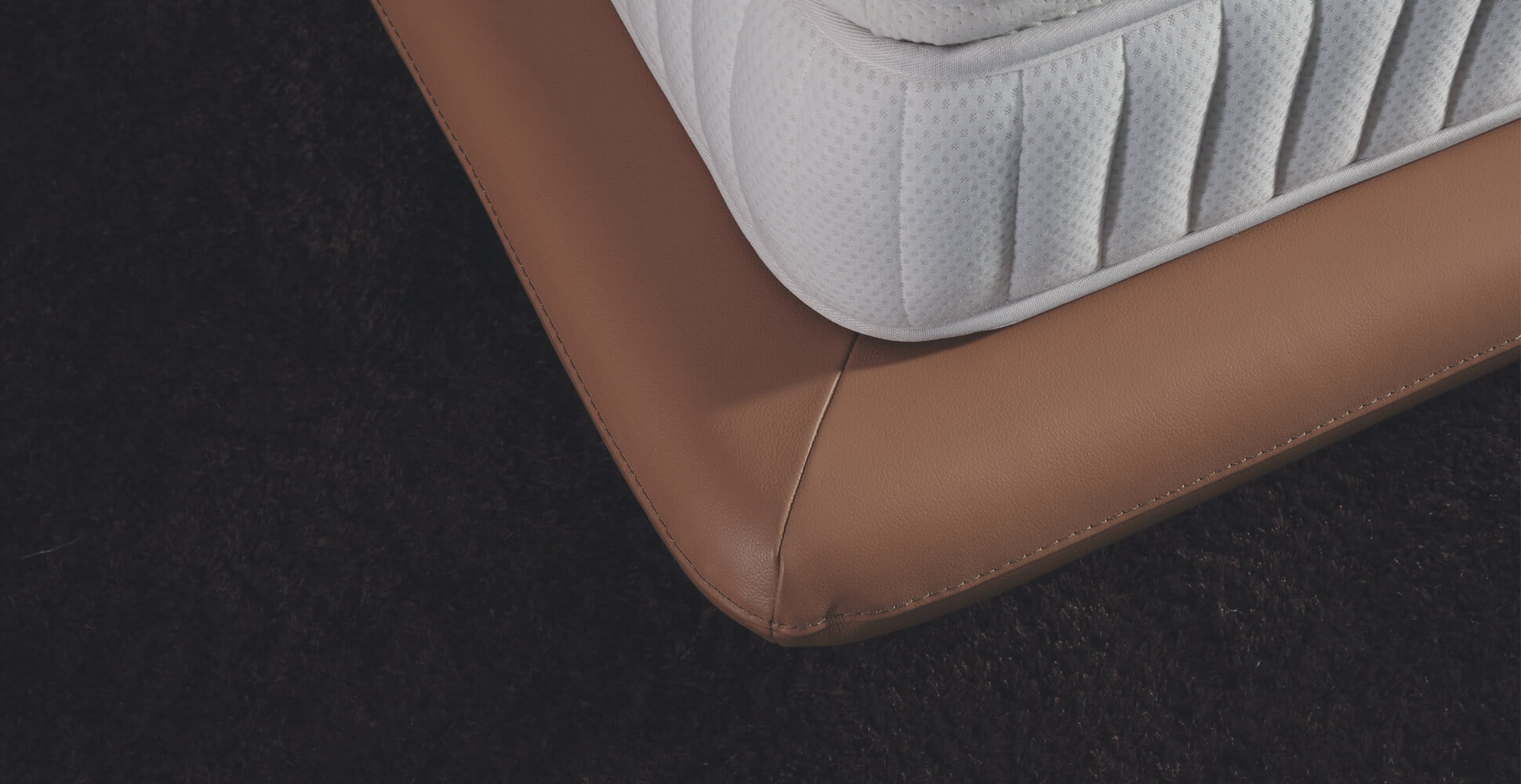 Pure Genuine Leather

Wrapped in 100% genuine leather for optimal structural
protection that doubles up as an elegant aesthetic touch.